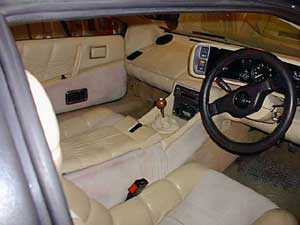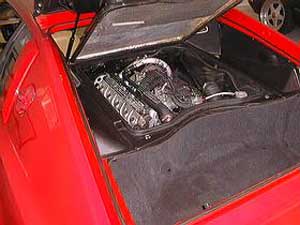 In January 2002 I did buy this Lotus Esprit 2,2 Turbo 1984 from UK with only 7400miles and rebuilt engine 1997 by a Lotus specialist in UK.
However it was a leak in exhaust manifold so I was planning to repair it and take the car to the Swedish Car Inspection to made it certified for Swedish register.
But !!!!!!!!!
I asked the Lotus specialist in London how to repair the exhaust leak, and the recommended me if it was necessary, to take the engine up true the tailgate,
but I say no You have to lower it and get it out like a Volkswagen engine.
And so I did.
As an ex development engineer from Volvo Cars in Gothenburg department. complete cars pre production cars and I have a lot of experience in cars and "how to do it".
As usually I could not hold my fingers, and did put it in 1000 pieces, to get it in excellent condition.
Point at the pictures and you will get the story about this project.
---
For further information, please call/fax +46-(0)63-30262 or Cell +46-(0)703-704085
This side have have visitor's since 2002-04-14
Latest update 2002-04-14
Side one